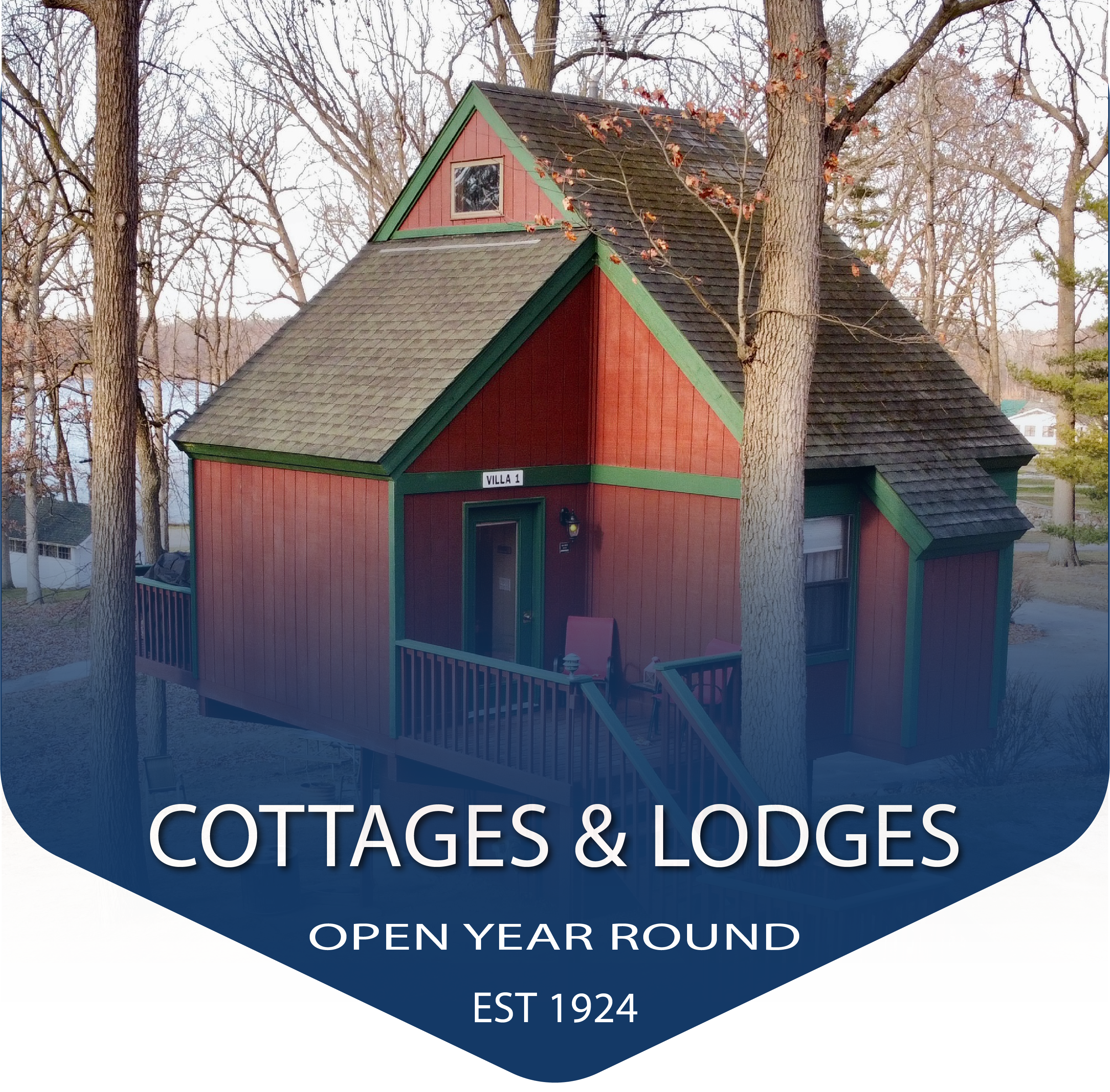 Escape to your year-round cottage oasis just a stone's throw away from home, where the serenity of up-north wilderness awaits!
Welcome to Waldenwoods Family Recreation Resort – your perfect retreat without the hassle of buying a cottage up-north. Embrace the natural vibe of our picturesque resort, nestled in the heart of Hartland, Michigan, a quick drive northwest of Detroit. With our affordable memberships, you can experience all the joys of a getaway without the long journeys.
Indulge in the rustic charm of our quaint cottages, soak in breathtaking lake views from our luxurious villas, or experience the pinnacle of comfort in our brand new chalets. For larger gatherings, our historic Friendship Lodge, accommodating 40+ guests, is an ideal choice.
At Waldenwoods, your options are limitless. Reconnect with your loved ones amidst the tranquility of our safe, secure, and private historic resort – an experience your family will cherish forever.
Scroll down to explore the variety of cottages and lodges we offer. Picture yourself surrounded by nature's beauty as you unwind and create memories that will last a lifetime. To make it even more enticing, schedule a historic tour at Waldenwoods today! Our team is eager to welcome you and your family, and we can't wait to be a part of your unforgettable journey.
Learn About Pricing & Schedule Tour
Hear what our members say...
"Waldenwoods is a beautiful clean family fun place. You can relax or get plenty of exercise camping or canoeing or paddle boating or swimming or hit the courts. You can stay at your own camper or rent a hotel room. The staff and members are always nice. The restaurant is very nice too."    ~Lisa
"This private resort is the perfect getaway in Michigan! Located in Howell, MI...and has so many fun activities on Lake Walden! Outdoor swimming pool, indoor sauna and jacuzzi, sandy beach, boating, kayaking, paddle boards, a game room/activity center...the list goes on and on! Gorgeous views! Got home last night and I was bummed to leave!"    ~Whitney
"Been a member for over a year now and we absolutely love Waldenwoods!"    ~Cary
"The grounds are absolutely beautiful! Everything is so well kept. The new renovations to the bath house and pool bathrooms are absolutely gorgeous. This place is not what you would expect when you think 'campground'. The staff is all amazing, from the store workers, to the office, to the rangers. Would rate at six stars if I could!"      ~Chris  
---